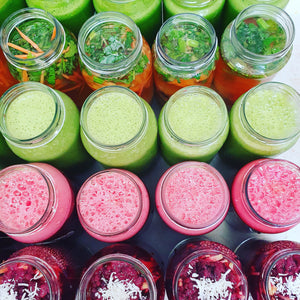 15 easy smoothie recipes to keep you inspired at home. 
From green smoothies, mango and berry smoothies to activated charcoal smoothies for a deep gut cleanse.
This range of smoothie recipes will help you get your health on track for optimum wellness. for use with a blender or Nutribullet.
All recipes are vegan.
File can be emailed as a PDF or posted as a laminated hard copy A3 poster.